Biography
Crt Sojar Voglar's (*1976) started his music education with lessons in piano and music theory. He advanced to the High School of Music and Ballet and he graduated at the department for music theory in 1996. He studied composition and music theory at the Academy of Music in Ljubljana with professor Marko Mihevc and graduated on September 2000. He attended composition courses with Uros Rojko, Marko Ruzdjak and Francis Burt and studied jazz music with Amedeo Tommasi. First he taught at the High School of Music and Ballet in Ljubljana and from 2001 to 2004 he was working as a teaching assistant for music theory at Academy of Music in Ljubljana and in December 2004 has completed his master degree with the thesis "Stylistic transformations within the orchestral works of dr. Danilo Svara". He was the stipendist of the Ministry of Culture RS in 2005 and was a composer in residence in Visby, Sweden in April 2006. He is currently teaching at the Conservatoire for Music an Ballet in Ljubljana (head teacher of harmony and counterpoint) and was a lecturer of music theory subjects at the Academy of music in Ljubljana for many years. His students won several prizes at the composition contests plus two Škerjanc prizes for outstanding achievements during their studying period at the conservatoire. In February 2008 he received the habillitation for the lecturer for music theory of University of Ljubljana. From 2002 till 2010 he was the secretary of the Society of Slovene Composers and the artistic coordinator of the Music Afternoons with Anton Lajovic at Vace near Litija.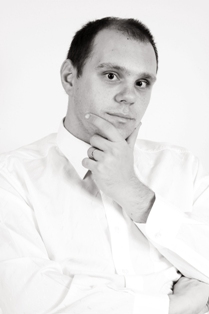 Opus of Crt Sojar Voglar currently consists of approximately 200 compositions for orchestra, chamber ensembles, solo instruments and vocal. It also includes scene, film and dance music and many arrangements in different genres. His works are premiered and frequently performed at all prominent concerts and festivals in Slovenia: Concert Atelier of Society of Slovene Composers, The Night of Slovene Composers, Musica Danubiana, Festival Bled, Kogoj's Days, Ljubljana Summer Festival, Musical July at the Beach - and in numerous foreign countries (Croatia, Serbia and Montenegro, Macedonia, Bulgaria, Italy, Romania, Austria, Germany, Netherlands, Belgium, Czech Republic, England, Scotland, Spain, Poland, Sweden, Estonia, South Korea, Brasil, New Zealand and USA). For Crt Sojar Voglar five composition evenings have been organised: in 2001 and 2005 by Glasbena Mladina Ljubljanska, in 2002 in the Grand Hotel Union, in 2005 by "Ariart Serenades" due to his 10th anniversary of active composing and in 2006 at the Lent Festival in Maribor. In autumn 2003 Crt Sojar Voglar published his first CD Illuminatio while the Society of Slovene composers published his second CD Contrasts in Colour where three of composer's concertante pieces and Symphony no. 2 are presented. Many works have been recorded on CD's by the most prominent Slovene and foreign soloists and ensembles. His scores are published at the Edicije DSS, Astrum, Salve editions, Lighthouse music publications and ALRY publications. He has received several prizes and recognitions and in 2006 he received a recognition from University of Ljubljana for his artistic achievements in composition.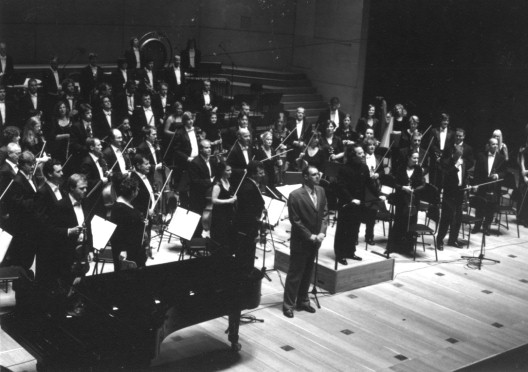 Crt Sojar Voglar has created basic aesthetics at the very young age and has never joined the conservative experimentalist way of composing. After the initial Neo-classical period he spent a lot of time studying works of Messiaen, Lutosławski, Lindberg, Rautavaara and especially Nordic and Baltic composers. He has developed a personal style by studying psychological reception of music. Hence his words: "I was always curious how can the listener accept the dissonance as the consonance. I believe it's possible by superimposing and combining different tonal colours, united in new consonance despite not being one theoreticaly." Most of his compositions between 2001 and 2007 contain such aesthetic values, yet spiced with modern Impressionism. In recent works, especially chamber Sojar Voglar exposes the contrast between simplicity and complexness and uniting these elements. Though his artistic language expanded from tonality to modality, atonality, aleatorics and clusters he remains separated from the "Avantgarde" composers: "There is no Avantgarde today. The present supporter of Avantgarde is as conservative as these which are declared conservative by the critics and musicologists. There are no rules for Avantgarde. The Music can really be only good or bad." Crt Sojar Voglar does not write very long compositions. He believes the listener wants short but intensive content. The finest works to be considered in his opus are concertos for different instruments with orchestra and chamber music for winds - his two pieces Bird Tango for three piccolos and piano and Yearning for flute quartet are gaining significant worldwide popularity.
Crt Sojar Voglar is also active as a writer about music: in 2003 at the beginning of World Music Days in Slovenia the Editions of Society of Slovene Compposers published and issued the book Composers' Traces from 1900 Onwards: 138 portraits of Slovene composers have been collected and edited in this book. He frequently writes critical reviews in the magazine "Glasna".